on Sun Nov 10, 2019 2:04 am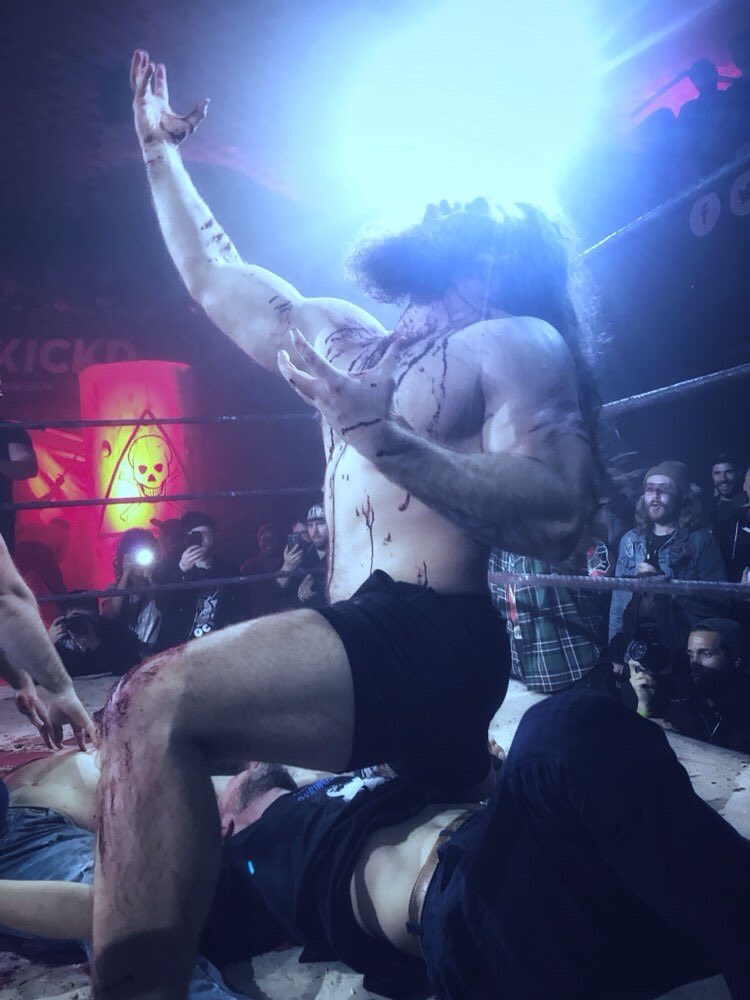 General Information.
Ring Name: Vulcan
Real Name: Unknown
Nicknames: The Macabre Soul
Hometown: The Wastelands of Venus
Physical Information.
Pic Base: Jake Something
Height: 6'3
Weight: 240 lbs
Appearance and Outfit of Choice: Wrestling trunks, kneepads, boots
Gimmick Information.
Alignment: Heel
Tendency to Cheat: Sometimes
Gimmick Description: An extension and servant of Tomi Venus that craves chaos and destruction
Brief Biography (optional): Born from the fire and stardust of the storms of Venus' atmosphere, Vulcan exists to prey on dying planets and create chaos for their populations.
Motivations: To serve Tomi Venus
Wrestling Information.
Entrance Theme:
Wrestling Style: Runaway Train. No strategy, just trying to break his opponent under his speed and strength.
Favorite Match Type(s): No Holds Barred
Favorite Weapon(s): Anything and everything
Moveset Information.
Common Moves
1. Big Boot
2. Elbows
3. Biel Toss
4. Backbody Drop
5. Double Foot Stomp to grounded or standing opponent
6. Double Leg Takedown
7. Grounded strikes
Signature Moves
1. Uranage
2. Spinebuster
Finishing Moves
1. Clothesline From Hell
2. Pop-up Piledriver
3. Atmospheric Compression (Full Nelson)
Special/Ultimate Finisher (1): Jacknife Powerbomb out of the ring
NOTES
I'm here for one reason and those involved know what that is

Permissions in this forum:
You
cannot
reply to topics in this forum